Current Hours
Friday December 8th we will be closed at 2:15pm
Reopen Saturday December 9th at 11am
Thank you for your patience
La Cigale
11am to 5pm Monday to Saturday
Closed on Sundays
We will be closed Christmas Eve and Christmas Day
Table Art of Provence™
Bienvenue, welcome!
Bienvenue! Since 1999, La Cigale® has been working hand-in-hand with several small family sewing shops in Southern France to bring you vibrant and elegant "Table Art of Provence™."
We're also a small family sewing shop located in the heart of historic Mount Gretna, Pennsylvania where we create custom-sized tablecloths.
Whether you're looking for playful or classic, La Cigale offers a wide variety of Provençal tablecloths to suit your personal style, including our best-selling Acrylic-coated 100% Cotton Tablecloths that are stain & fade-resistant.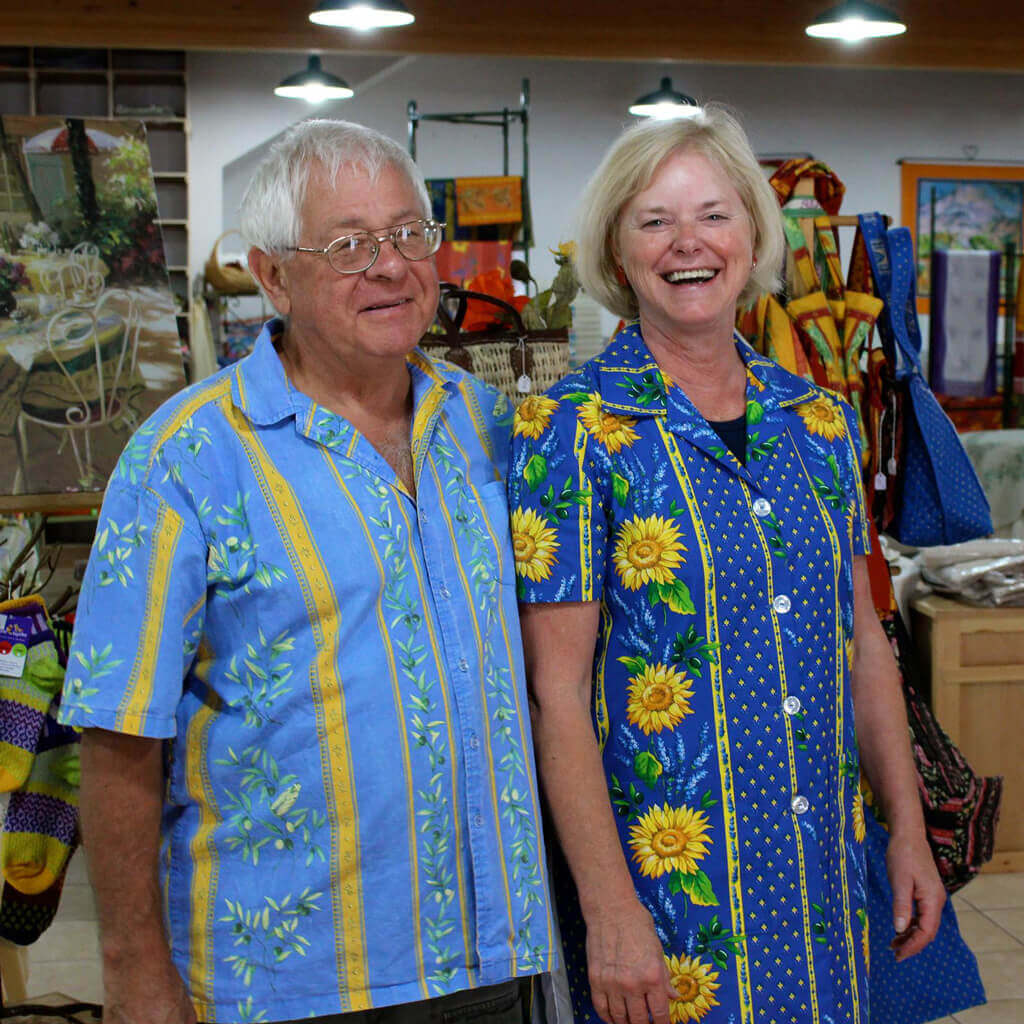 Hours
Closed major holidays
January hours - Limited, please call